This story really starts on election night 2005, here's Senator Lautenberg speaking about Governor elect Corzine.
NJ DFA meeting in March, the star, Anne Wolfe and myself.
Tom Wyka at the NJ Democratic Progressive Caucus meeting in the spring.
Tom had just announced he was running for Congress.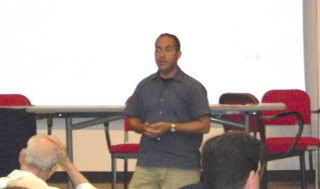 Jeff Gardner speaking at the NJ Democratic Progressive Caucus meeting in the spring.
Video, August Honk & Wave Rally for Tom Wyka and Len Luciano.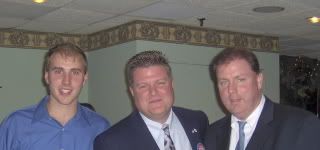 I organized a fundraiser for Tom Wyka @ Cryans pub in South Orange. Here is Tom with West Caldwell council candidate Len Luciano, and Democratic Chairman Joe Cryan.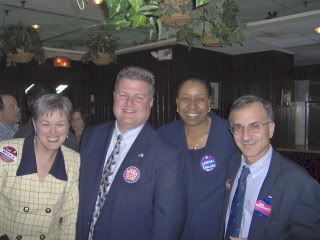 .
DFA'er Ellen, Tom Wyka, Freeholder Carol Clarke & the former mayor of Monclair at the Oct. 12th Wyka dinner.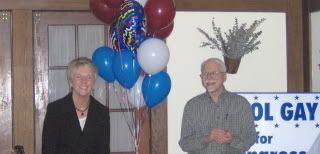 Carol Gay challenged incumbant Chris Smith in NJ4.
Carol in Monclair for a house party.
Congressional candidate Tom Wyka posts my video
"The Raid on Student Aid" on his website. A 1st for me.
The "Had enough" video is posted on Tom's website.
October, Rep. John Murtha stops for a photo op
with some Montclair State sutdents.
.
Most of the debate between Tom Wyka and Congressman Frelinghuysen,
was videotaped, click on the picture to watch the video.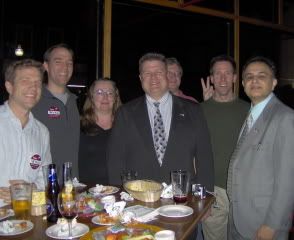 Tom Wyka and friends celebrating after Tom delivered a drubbing to Congressman Frelinghuysen during the debate, Oct. 27th.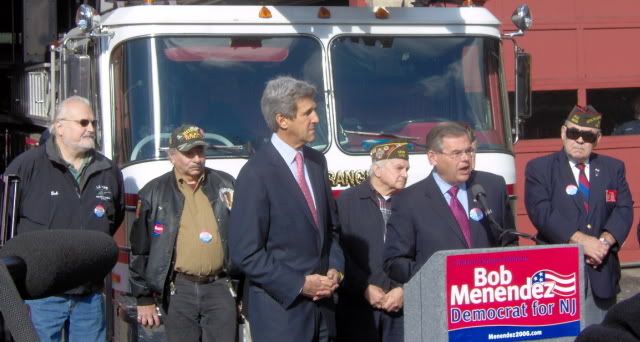 In October, John Kerry stumped with
Bob Menendez in West Orange.
Tom Wyka on election night declaring "2008 starts now". Tom Wyka set a record, no DEM has ever gotten 37% in NJ11. NJ11 has the largest population of Republicans in New Jersey.